Wellbeing at Work Workshops

Helping employees take ownership of their health. Our bespoke wellbeing at work workshops blend science and technology to show your teams how to own their health via actionable insights that can be implemented straight away.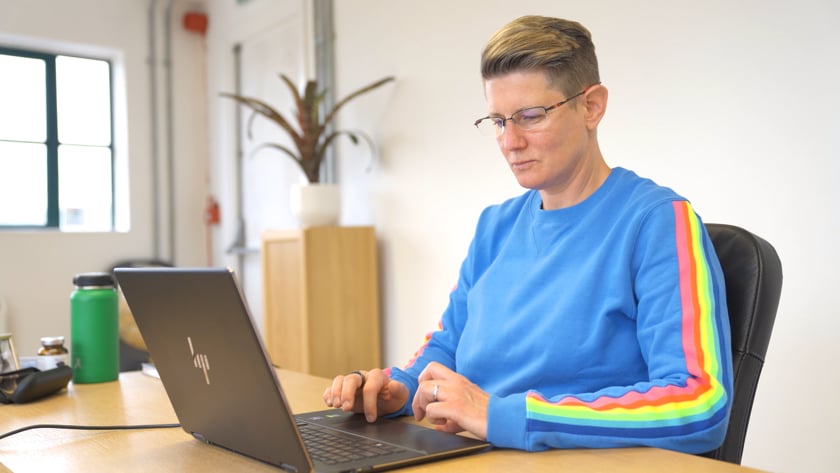 Leanne Spencer - Bodyshot Performance
Keep scrolling to discover more
What are the Wellbeing at Work Workshops?
Our bespoke wellbeing at work workshops blend science and technology to empower employees to take ownership of their health with actionable insights that can be implemented straight away. Workshops include Sleep, Mental Health, Energy, Health Optimisation, Resilience and Recovery. We leverage over 13 qualifications in exercise and nutrition, knowledge and experience of biohacking and the latest research to create an inspiring learning experience in every session.
66% British workers said tiredness and lack of energy had a negative impact on their ability to work (CIPD), and we're generally getting less sleep than ever – less than one hour per night according to some data. This has a very real impact on our ability to show up for work.
A lack of energy in the workforce leads to poor results, a lack of employee engagement, high staff turnover and low morale. It also makes it much harder to attract new talent into your business. Energy comes from being in an environment that's set up for success, being sufficiently rested and having a clear sense of purpose.
Mental illness costs the UK £94bn per annum according to the OECD and ignoring it can be very costly for businesses. Educating the workforce on how they can maintain good levels of mental health, creating an environment where it's ok to talk and openly demonstrating the value of mental health at leadership level will not only improve the health of your business but will also assist you in attracting and retaining talent.
Resilience, or personal sustainability
According to the CIPD, 37% of companies reported an increase in stress-related absences. A robust health and wellbeing strategy will focus on employee resilience with a view to empowering the workforce by creating a culture of energy, vitality and performance.
The convergent pressures of work and home mean that for many people time is a very valuable asset. This means they don't necessarily have time to educate themselves on health or research hacks which boost health but don't require much time. The workshops provide practical tips and techniques for increasing sleep quality and quantity, mental health and energy that don't require you to take time off.
Not your usual wellbeing workshops
The Workshops are delivered by our team of experts – we have relevant personal experience, multiple qualifications and we consider ourselves to be biohackers, which means we understand how to blend science and technology to optimise health. We use the latest DNA, gut and blood tests and wearable tech to obtain personalised, actionable insights that empower participants to take ownership of their health. The workshops are engaging and interactive and we have never had less than 91% in our feedback ratings. 
Leanne and her team took the time to understand our industry and internal culture to offer us a unique tailored option which fitted our budget and requirements. The Workshops were engaging, inspiring, motivating, helpful, tailored and unique.
Want to Speak to one of our Team?